What is inflammation? Inflammation is your skins worst enemy.  Both internal and external factors play a role in causing inflammatory conditions so it is absolutely vital to pay attention to your skin and what foods or activities cause flare ups. Being able to know that eating certain foods exasperate breakouts, redness, and sensitivities is a great tool to keeping your inflammation under control. So eat lots of greens, foods rich in antioxidants and plenty of good old H2O.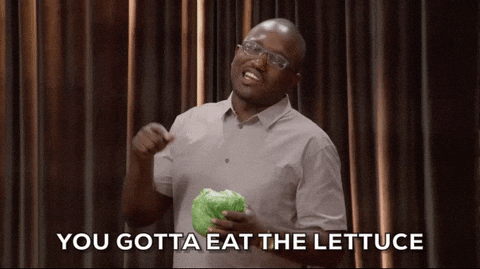 Now for the easy part! The second and most importantly, fun way to tackle inflammation is with skin care! Particularly oils. These are my top 3 go to oils to calm, relieve, and heal my inflammation, and they might work for you too!
This oil was created to specifically target inflammation and with 14 plant oils in the mix this little gem repairs and strengthens the skins barrier function. The formula is 100% natural and 98% organic too! The star ingredients here besides the antioxidant rich plant oils are:
Softalia or Australian Sandalwood contains ximenynic acid which prevents the inflammation process from beginning in the first place. Sandalwood oil also has a high oleic acid content (fatty acid) that deeply nourishes and hydrates the skin. WIN WIN!
Sea Whip (Carribean Corral) is a powerful anti inflammatory ingredient that contains enzymes the protect and repair the skin against free radical damage and pseudopterosins which reduces as well as inhibits the skins inflammatory response.
Ingredient List:  Camellia oil, Chia seed oil, Bitter cherry seed oil, Strawberry seed oil, Pomegranate seed oil, Blueberry seed oil, Cranberry seed oil, Sandalwood nut seed oil, Raspberry seed oil, Seabuckthorn fruit berry oil, Lavender herb oil, Geranium flower oil, Sandalwood oil, Neroli flower oil, Capric  trglyceride from coconut, Sea whip extract ( Coral )
*Great for treating skin conditions and recommended for all skin types especially those prone to acne, chronic breakouts, dullness, mature, or dehydrated skin.
2.  African Botanics Neroli Infused Marula Oil
I've mentioned this balancing facial oil in my February Favorites post, because this oil is the bomb. This oil is great for more oily, acne prone, and environmentally stressed skin types that need balancing and healing. Star ingredients in this formula are:
Marula Oil- Rich in omega fatty acids Marula Oil helps to reduce inflammation and redness as well as reduce transepidermal water loss- in other words it deeply hydrates the skin. Marula is high in antioxidants and stimulates collagen production.
Neroli- Naturally high in vitamin C *(non phototoxic) brightens and evens out the skin tone, this oil is great for oily skin types. Neroli is anti aging, anti bacterial, and anti microbial. I love neroli because it puts my oil production in check and protects against the collagen destroying toxins in the environment.
*Non phototoxic means it will not damage skin if exposed to sunlight.
Ingredients: Sclerocarya Birrea (Marula Essential Oi L), Citrus Aurantium (Neroli Essential Oil).
3. Kristin Holey for Marie Veronique Intensive Repair Serum
This serum has given my complexion a total reset. If you are concerned with blotchiness, chronic breakouts, enlarged pores, and uneven texture/tone than this serum is for you. I use this serum 3x a week as a leave on overnight exfoliator. When I use this serum I like to layer Marie Veronique's Soothing B3 serum to further calm inflammation as well as target dehydration then finish with her Rejuvinating Night Oil rich in nourishing ingredients to seal it all in. Star ingredients in this serum are:
Niacinimide(Vitamin B3)- Niacinimade should be a staple in everyone's regimen, it  boosts the skin's immunity and improves barrier function which gives your skin the tools it needs to protect and heal itself it also improves skin tone/texture to give you that illusive "glow". One awesome bonus to this hero ingredient is that it helps to lighten hyperpigmentation by slowing down the amount of melanin transferred to the surface of the skin. Woop Woop! I have found that Niacinimide is hard to come by in the clean beauty space so I was very happy to find this serum!
Vitamin B5- Vitamin B5 is an intensely healing ingredient that heals the skin over time it is also a natural humectant that helps the skin to retain its moisture much like hyaluronic acid does. Because Vitamin B5 triggers the skins natural healing response it is a great ingredient to soothe and relieve uncomfortable inflammation caused by various skin conditions. Incorporating this ingredient into your regimen will result in smooth, soft, clear skin.
*Because this serum contains acids like Lactic and Salicylic it should only be used at night and followed by SPF application the next morning.
Ingredients: Camellia sinensis (Green tea) extract, sodium hyaluronate, D-panthenol (pro-Vitamin B5), niacinamide (vitamin B3), lactic acid, salicylic acid, calcium pantothenate (Vitamin B5), Epigallocate-chin-3-gallate (ECGC), gluconolactone, polygonum aviculare extract (knotweed bioflavonoids), daucus carota sativa (carrot) root extract, Beta-glucan, galacto-oligiosaccharide, leuconostoc/radish root filtrate ferment, bacillus ferment, acetic acid (apple cider vinegar), marrubium vulgare (White Horehound) extract
I hope you enjoyed my recommendations! Do you suffer from inflammatory skin conditions? If so what works for you? I would love to hear your experience and your favorite picks to kick inflammation to the curb!