Adopting a healthier lifestyle doesn't mean that you have to miss out on the indulgences in life. I've never been one for sweets, but chocolate? Now that's my kryptonite.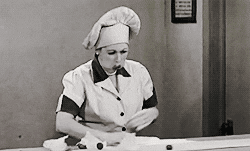 Luckily there is a much healthier alternative to the Snickers of the world. Cacao has been used for thousands of years throughout various cultures and is considered now to be a versatile super food that can elevate your smoothies, oats, or morning coffee. Cacao is a great source of antioxidants, magnesium , and iron. Cacoa is also very stimulating and when taken internally it improves blood circulation, digestion, aids in weight loss, and is anti-aging! Cacao is still an ingredient in Americas favorite candy bars like Snickers, but the health benefits are overshadowed by high fructose corn syrup, artificial colors, artificial flavors, and other unhealthy ingredients.
Many of the inspirational social media health gurus I follow post raw sweet treats from time to time but the recipes are long, tedious, and time-consuming. I am the ultimate lazy girl but still want to be able to enjoy this superfood in a healthy and delicious way, SO I've simplified a recipe that takes literally 10 minutes to make with ingredients you most likely already have in your kitchen cabinet. ENJOY!
What you need :
Coconut Oil
Raw Cacao Powder
Agave or Maple Syrup
Almond Butter or Nuts of Your Choice
Toppings (Optional) Like Cinnamon, Coconut Flakes, etc.
Carob Powder (Optional)
Adaptogens Like Reishi Powder, Ashwaganda Powder, etc (Optional for An Elevated Health Benefit)
What To Do :
Melt one cup of coconut oil into a bowl
Add 1/2 cup of cacao powder and mix
Add sweetener of choice to taste (1-2 tablespoons is good enough for me) but feel free to add in as much as you want
Add in almond butter , I like the chunky kind because it saves time over roasting nuts, the almond butter is optional but it adds a bit of a crunch and savory sweetness.
This part is optional but I like to mix in 1/4 teaspoon of carob powder for nuttiness and depth as well as a sprinkle of reishi and ashwaganda for my adaptogen intake.
I like to pour my mix into a mold tray but you can pour it into pretty much anything you want and cut it up after it sets.
Once you've poured your mix into whatever it is you've chosen you can top them with whatever you want (coconut flakes, cacao nibs etc.)
Stick in the freezer for about 15 minutes and they are ready to enjoy!
Serve with fruit and you have a tasty treat the whole family can enjoy!
TIP : (be sure not to leave your chocolates out too long as the coconut oil will start to liquefy again)
The thing I love most about this recipe is that you can make it your own by switching or adding different ingredients. There is plenty of room for creativity with this so dive in and have fun! This was my end result, the raspberries were an amazing combination!
The mold is the Rose shaped Wilton Stack-N-Melt found at Michaels $8.99, you can shop here.